ENCODYA
ENCODYA Kickstarter is now live!
---
Dear Itch followers,
I'm glad to tell you that the Kickstarter campaign for ENCODYA is now live!
Have a look here: http://kck.st/2MgaV9f
If you enjoyed the ENCODYA demo and wish for it to become a full game, please contribute to the campaign and spread the word out there!
You know making a full game takes lot of resources. Especially for keeping the stunning quality of ENCODYA. Lots of people are involved in the process (from coding to graphics, from sound effects to music, from voice acting to writing), therefore in order to complete the game we need some funds to pay everybody fairly! And, being an indie developer, one of the best way to collect those funds is through Kickstarter.
As you might know, it's very, very important to start a Kickstarter campaign the best way possible. So please do not wait if you wish to give your contribute to ENCODYA! Furthermore some perks are in a very limited number, so… the sooner the better!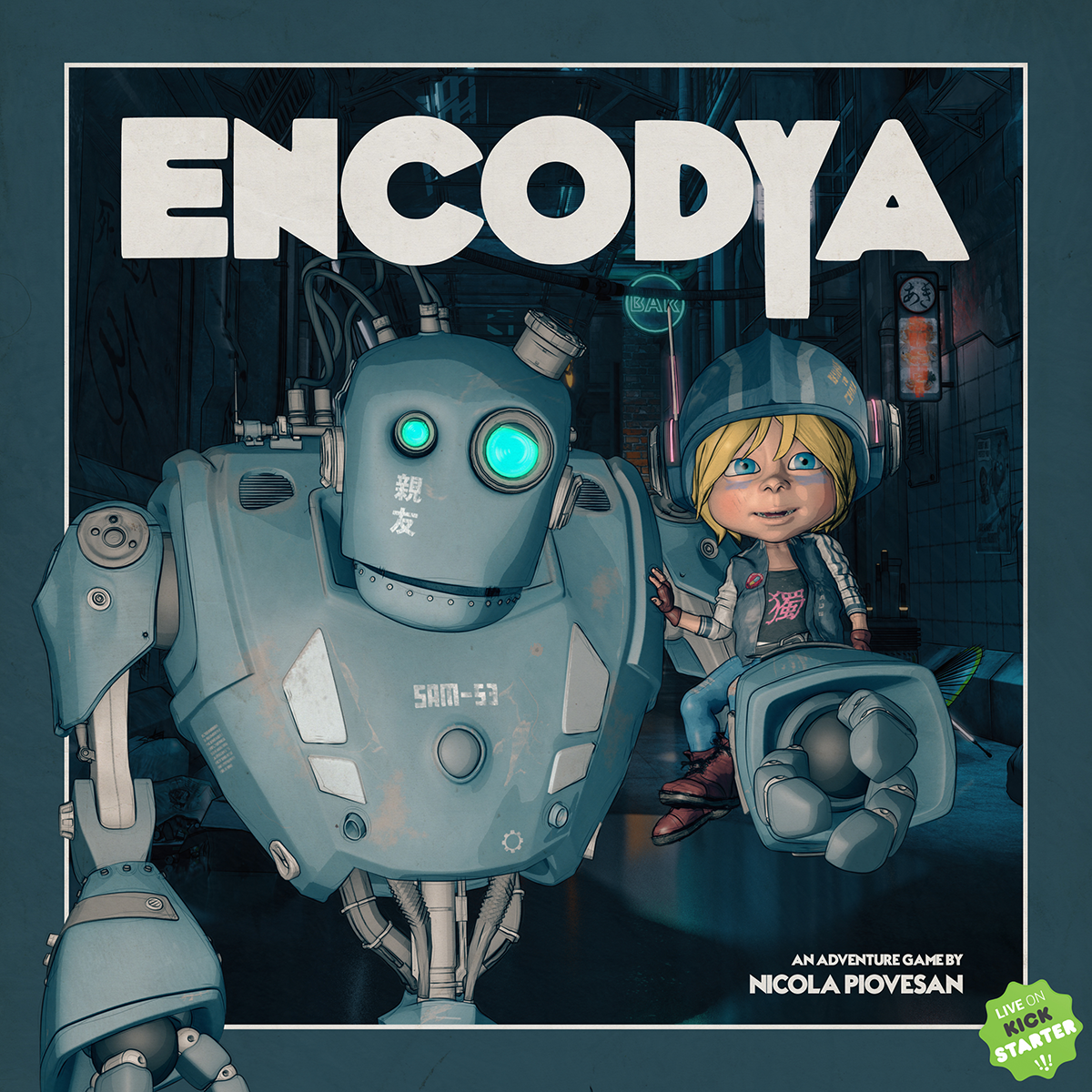 Crowd funding a creative project is a collective endeavor, so if you feel that you are a part of it (as we hope you do) it is also super important that you share the Kickstarter link to all your friends and followers! The more, the better!
The other good news to announce in this devlog, is the fact that we signed a contract with a publisher that will take care to distribute ENCODYA worldwide!
It's Assemble Entertainment, an independent games publisher and developer, best known for games like the adventures of Leisure Suit Larry or the Pizza Connection series.
We are ready for a worldwide success, but to make ENCODYA we need your help! So please give your contribution to the Kickstarter campaign and help us spread it out there!
Let's make this game a reality, together!
All the best,
Nicola and all the chaosmonger studio cast & crew