ENCODYA


The sweetness and creativity of Studio Ghibli in a Blade Runner alike setting, with the humor and game style of Monkey Island…
Those are the ingredients that inspired ENCODYA, an adventure set in a dystopian cyberpunk world.
STORYLINE

It's 2062. Tina – a 9 years old orphan – lives with SAM-53 – her big clumsy robot guardian – on a rooftop makeshift shelter in Neo-Berlin, a dark megalopolis controlled by corporations. The protagonist is an urban jungle kid, which has learnt to live alone, scavenging dumpsters of the dystopian city, eking out a living of scraps. Her funny robot always with her, programmed to protect the girl no matter what.


KEY FEATURES
- 8+ Hours Gameplay
- 2 Playable Characters
- 30+ Non-Player Characters
- 100+ Locations
- 4000+ Lines of Dialogues
- Randomization of Puzzles
- Original Art and Assets
- Custom Sound Design
- Original Sound Track
- Professional Voice Actors
- Localization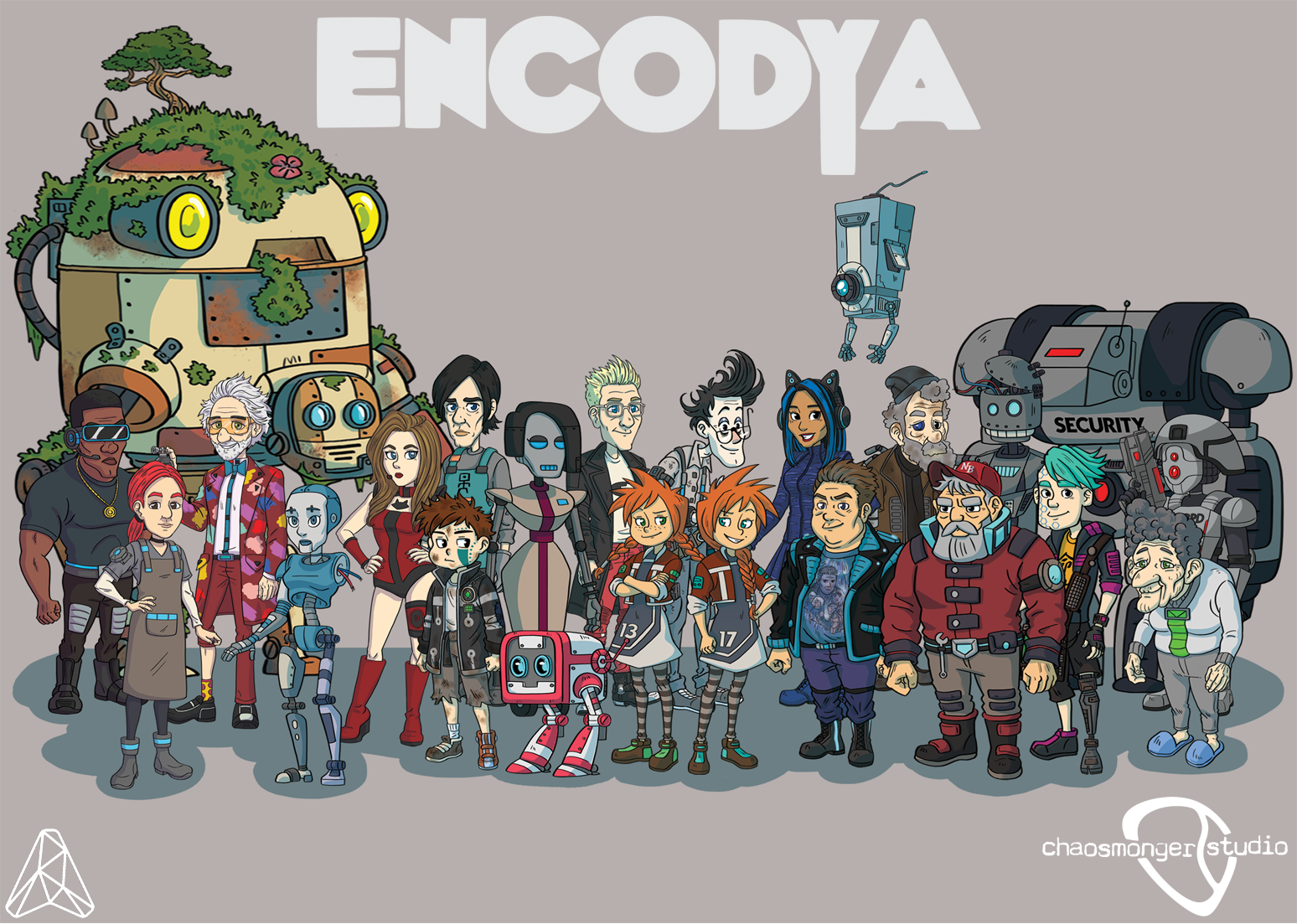 TEAM
The game is developed by Nicola Piovesan and Chaosmonger Studio. It's the first big game project for what is usually an award winning film production company. Coming from the world of cinema and animation, however, is a quality statement for important elements that should identify a video game, such as the storyline, visual aesthetic, acting, music and sound immersion.
The characters are voiced by professional voice actors, including the guest star Richard Epcar, that you might know for being the voice of Rayden in Mortal Kombat or The Joker in several Batman games.


ABOUT ENCODYA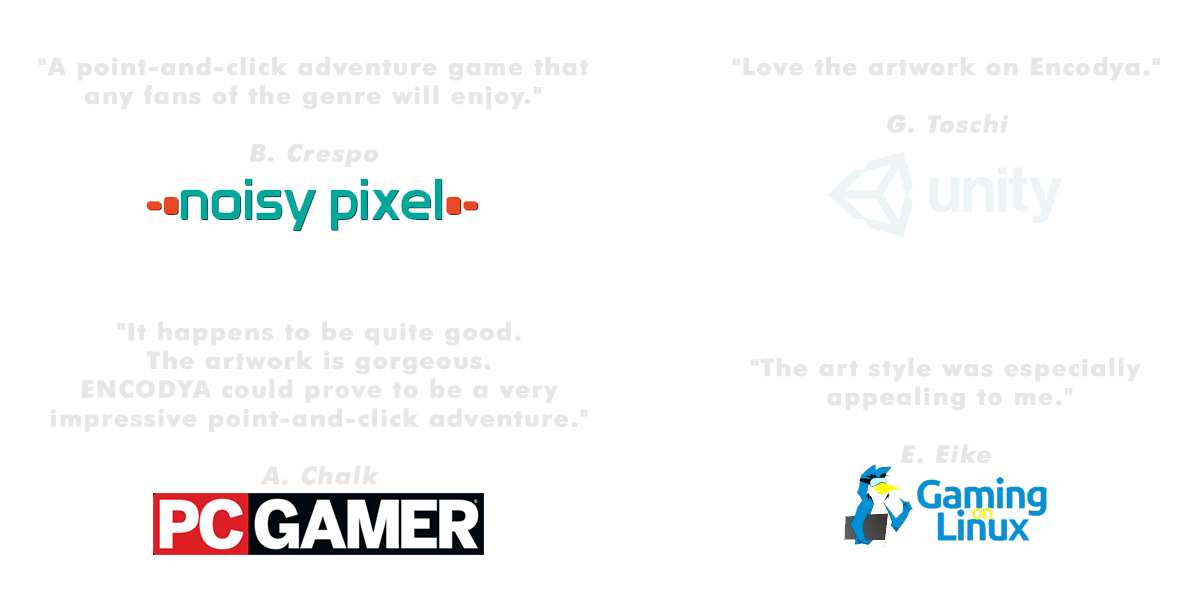 SUPPORT AN INDIE TEAM!
If you wish, you can donate on PayPal